A coffee venture with wildlife conservation at its heart.
This article was republished by The Better India.
When conservation meets coffee, it serves as a wake up call for more than just the morning blues. Husband and wife team Avinash Sosale and Dr. Krithi Karanth founded Wild Kaapi– a coffee venture which makes every cup of coffee wildlife friendly.
Dr. Karanth of Wildlife Conservation Society and the Centre for Wildlife Studies has spent almost two decades researching and studying wildlife conservation. Sosale is an entrepreneur who has served on the board of companies ranging from manufacturing to education to software analytics. As an ardent coffee lover, Wild Kaapi, he says, is a dream come true project.
Wild Kaapi, Dr. Karanth shares, is a product of a research project she did with Dr. Paul Robbins– Director of The Nelson Institute for Environmental Studies at The University of Wisconsin-Madison and Dr. Ashwini Chhatre, Senior Research Fellow at the Indian School of Business. "In 2012 we got a US National Science Foundation research grant and we launched a three year research project which focused on bird and amphibian diversity in coffee, rubber, and areca farms in the Western Ghats. We picked coffee, rubber, and areca because they are the largest grown commodity crops in Karnataka's Western Ghats. We surveyed 187 farms to link how individual holders are managing land, labor, chemical inputs, and shade lopping of trees and the subsequent outcomes of these activities for biodiversity specifically for birds and amphibians. "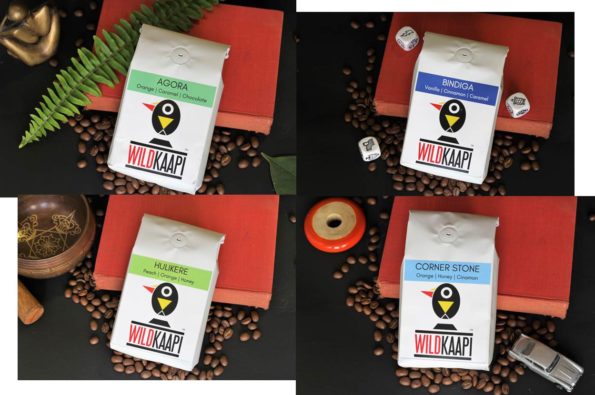 Dr. Karanth adds that a significant outcome of the study was that coffee farms are very wildlife friendly compared to the other two commodity crops. The idea behind setting up Wild Kaapi was to find a way to keep them wildlife friendly, reduce deforestation, minimize the usage of chemical inputs, implement good labor practices and at the same time, incentivize the process for the farmers.
When conservation meets coffee, it serves as a wake up call for more than just the morning…
Click To Tweet
Wild Kaapi sells single origin coffees from four such farms located in and around the Chikmagalur district, Karnataka. These farms are certified by the Wildlife Friendly Enterprise Network, based on rigorous scientific audits conducted by a team of scientists and conservationists. Wild Kaapi is the first Wildlife FriendlyTM coffee in the world. Apart from Wild Kaapi, this organization is also working towards certifying Ibis friendly rice from Cambodia and a Jaguar friendly coffee from Central America.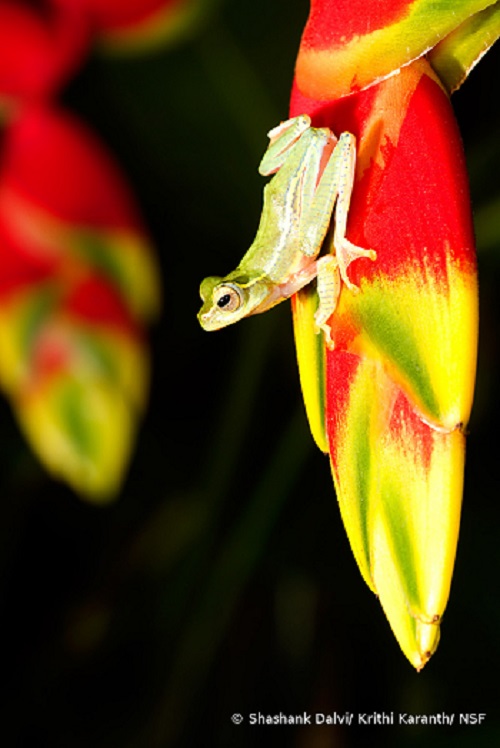 While biodiversity is the end result they are looking for, the journey, Sosale adds, begins with a good cup of coffee. "At some level, we understand that we cannot have a product which is wildlife friendly but does not taste good. We make sure that all our farms have very high cupping coffee. On the SCAA scale, we ensure that all our coffees are above 82 as a minimum."  The SCAA (Specialty Coffee Association of America) scores coffee based on attributes such as acidity, uniformity, flavor, aftertaste, aroma, body, balance, sweetness and cleanliness. A score of 80 and above is considered specialty coffee.
Sosale goes on to share that the team first thought they would help farmers get certified and get a premium for the same. However, on interacting with many farmers, they realized that certification alone did not do much for them in terms of monetary gains. "Farmers were skeptical about certification itself. Monetary gains, if any, were offset by the amount of investment they had to do on their farms to keep the certification. Our plans shifted from certification to marketing to a full-fledged coffee company that helps with all the steps," says Sosale.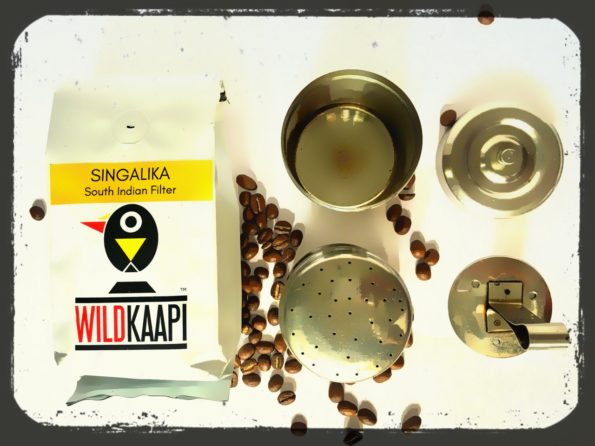 After four years of groundwork (including the study), Wild Kaapi opened its store to consumers in June 2017. Wild Kaapi's website today, is home to five wildlife friendly coffees that are described not just by the farm source, beans, and flavors but also by the species they help protect. This multi-species approach, Dr. Karanth says, is to ensure that the basic message of preserving wildlife is conveyed, and different farms get the opportunity to get certified. "The scientific audits are done for birds, butterflies, trees, amphibians, and mammals. The sensitivities of these species are different, and so are their needs. If one farm is rich in butterflies, another farm might be rich in birds. By covering all these species, we are giving different farms the opportunity to get certified and at the same time spreading a stronger conservation message."
Wild Kaapi's Instagram page can be easily mistaken for a wildlife photographer's online portfolio. With tastefully captured images of species such as the "Red Whiskered Bulbuls," "Malabar Parakeets," and "Blue Mormon Butterflies," among others, this page is a visual treat. This is one way, the team hopes to capture the consumer's attention and narrate the story behind the brews. "It is a big challenge for us. How do we get these stories across to the consumers? In the few months we have begun selling coffee, we have tried to do that by showcasing these images of the species which are on the farms we work with," says Sosale.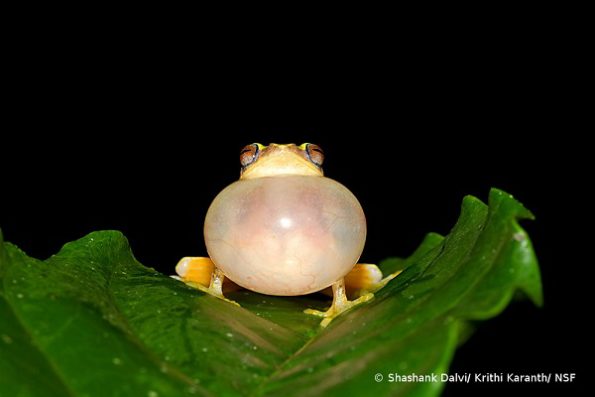 The other challenge, Sosale adds, is increasing appreciation for good coffee. "Coffee is a deeply personal experience, and very few people here drink their coffee black. This works as a disadvantage for us because it is difficult to describe the qualities of good coffee if you don't drink it black. The market is small and niche at this point, but with many companies pushing the envelope, we do hope to see the kind of change we see with beer and whiskey. We are lucky to be here at a time when people have begun to appreciate good coffee," he says.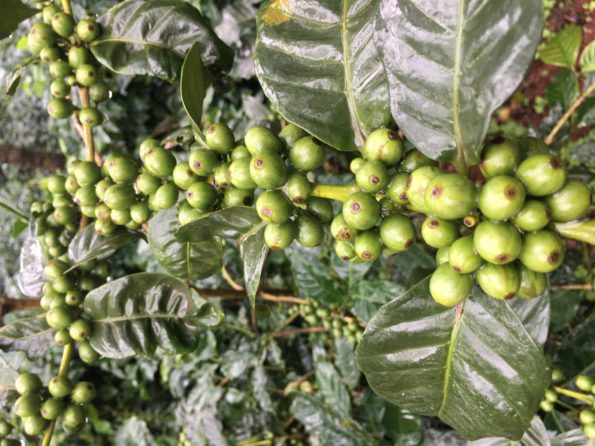 Sipping on a good brew is probably one of the easiest things one can do to contribute to a larger cause. So is incentivizing the process the way to go? "Absolutely!", comes the immediate response from Dr. Karanth. "A lot of wildlife persists in India, because of the intrinsic nature of these farms to be protective of them. When you find ways to incentivize what people are already doing, and you just want them to improve some of the practices, you establish a process that works for everyone. I'm not saying this is the only way to do it, but this method is effective. The western ghats are a brilliant example of these sustainable landscapes and farmers who are tolerant of wildlife. Now, they are also happy that their efforts are recognized, and their coffee is accessible to so many people," Dr. Karanth says.
Wild Kaapi hopes to create a model where more products with a wild streak find their place. The message in the end though, the team insists, will be the same. Products that benefit the producer, the consumer and the others who call these farms- home.
Similar posts which may interest you.