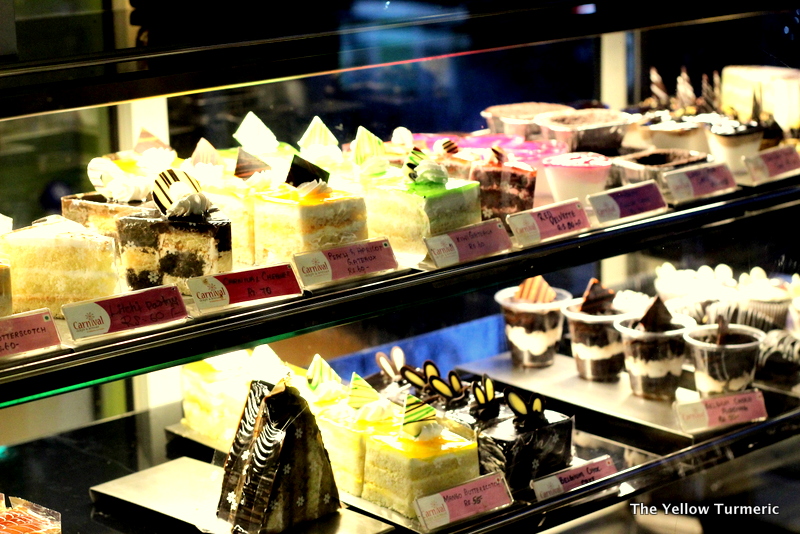 In her book, Pomegranate Soup, Marsha Mehran describes the emotions of one of her lead characters before the opening of their café as follows. "The Babylon Café was set to open in less than five hours. Five hours! In this new town that she could hardly pronounce, let alone spell. Ballinacroagh. Ba-li-na-crow. A whole town full of people who would come to taste her fares with questioning eyes and curious tongues. And, unlike her other stints in the kitchen, this time she would be responsible for everything".  These lines remind me of times when food entrepreneurship existed in its fundamental sense. The small "canteens", the tea shops, the word of mouth and "fragrance through the window" marketing. These were our quintessential food ventures that provided quick fixes to our food woes.
Today, food entrepreneurship has taken a larger than life approach. While the "questioning eyes and curious tongues" are always there, entrepreneurs now have to look beyond the food into other facets like associated technology, delivery, ease of ordering etc. Despite these factors, entrepreneurs and consumers universally agree that the food will always be the hero.
At this point, I should probably give you numbers which show the magnanimity of the scenario, or as seen in more recent times, lack thereof. But that is not what this article is about. As someone who spends most of her day writing about these upcoming ventures and what they have to offer, I am more than happy when a new pamphlet falls out of my newspaper in the morning. But an underlying question that has bothered me lately is: how long will the audience continue to applaud? 
There is a venture for your every food problem today. No time for breakfast, need that sweet from your hometown, need coffee on your desk, want to cook your favourite meal but don't have all the ingredients- your every food wish is their command. The more I talk to the entrepreneurs the more I am amazed by their concepts. But with so many ventures around, some even providing similar services, for the audience, the ability to distinguish has come down right to execution and the nitty gritty's.
Bangalore-based IT professional Suma Shivaram who usually likes to explore new food ventures says her approach is now a little different. "I do a bit of research now before I try a new food venture. Since I get to know about so many new ones, I usually go and look at the reviews, the menu and other details before I try out one. The enthusiasm to experiment is no longer the same." So what makes you want to go back? I ask. "Definitely the food. No matter how good an app they have or how well they package the food, it boils down to the food and what is available on the menu. A fixed menu which is changed on a daily basis gives something to look forward to each time I go back and visit their website".
Food bloggers Chaitra Govindaraju and Navneeth Thimmappa, who write about their food escapades in their blog "Life On Plates" say they are always excited by the opportunity to try out something new, but the decision to repeat entails a lot more. "As food enthusiasts we are always excited when we get to know about a new place. While food definitely tops the list of our reasons to go back, the overall experience matters. For eg, how well the food is packed, how good the service is, and how much time do we save, etc. Also, first impressions may not always count. When we write less than a satisfactory review about a place and the management gets in touch with us, to know how they can make things better, it makes a whole lot of difference. We may consider giving the place a second chance to see what has changed. With the social media intervention, it's very easy to connect with customers and ventures must use these platforms to instantly build that relationship."  For foodies they say there has to be that element of surprise on the menu. "In the end we are there for the food, so it would be great if there is something to look forward to. While rotating menus are great, even with standard menus there could be a special dish or dessert that is available only on that particular day, making it a special treat."
What if you are not looking for a special treat? Anandha Krishnan, co-founder of a technology based start-up in Bangalore, says that when it comes to ordering food for many people, sometimes less is more. "When we order working lunches for bigger groups the convenience factor plays a major role. In this case, we start looking at the practicalities of placing an order. So if the food is reasonably good, the ordering procedure relatively smooth, and the food reaches us without too many calls for directions then we would pretty much order from that place more often. It's about being familiar with a place and knowing the delivery will be hassle free. Choices on the menu are good, but not always. Sometimes it is nice to have just a few options on the menu. No doubt, the basic quality of food has to be above average. Once that is ticked off, what matters are the operational aspects."
So what do the entrepreneurs have to say about this situation? As consumers try to come to terms with the avalanche of choices presented to them, entrepreneurs are working to make sure their ventures are not easily forgotten, while at the same time ensuring their entrepreneurial goals are achieved.
Abhineet Kumar, founder of Rocketfood, says his experience with food entrepreneurship is quite different from what he had expected it to be. Right after graduation he founded Rocketfood to address a basic issue: consistent delivery of tasty and affordable Indian food. "I think today's market is about scaling up quickly, but I have come to realize that steady growth is more important. Even if you provide quality service, with so many options in the market how are people going to demarcate one from the other? I believe there are two very important factors to practice with respect to a food venture. One, the food has to be great in terms of taste, presentation and quality. With so many players in the arena, just good no longer works. Second, the whole experience has to be consumer-centric. However, creating a sustained impact on a large scale will take much longer than what most people expect. For any entrepreneur, it is then the kind of financial backing he/she has that plays a vital role. As an entrepreneur, sustainability for me is not just about running the venture, but also about adding some value and creating jobs. Easier said than done. "
Maheima Kapur has been with the FMCG sector for almost a decade and has worked on consumer insights. She is the founder of Talking Street, a venture that acts as your personal guide on finding the right local food experience.  Maheima says her views are divided as a consumer and as an entrepreneur. "As a consumer there's the problem of plenty and that leads to confusion. Some have a health proposition, some have a gourmet proposition, others are breakfast-only and then there are the delivery-only ones. Add to that, some are app-only, some are web-only. As an entrepreneur, there's curiosity. Super-rapid scaling up as in the case of some of these food start-ups makes me wonder how they will ensure quality at the consumer's end. Also, there's immense competition. All of them seem to be burning cash at a huge rate in a race to acquire more users."
For Gaurav Saria, founder of Infinitea, creating quality products remains the focus, and the rest, he says, will follow.  Gaurav has been with the tea industry for more than 12 years, long before this start-up frenzy. "For me, food is an art. So I believe in investing time in your venture and giving it your best shot. So did you know this was it when you started Infinitea? "Absolutely!" was the immediate response, "I knew it was Infinitea for life! I don't believe in trading food. Food entrepreneurship for me is about creating something of high quality and adding value to people's lives. I would also like to add that sometimes smaller is better. Scaling up the venture must only happen when you know that you can continue to make the impact and your product quality is going to be the same, or sometimes even get better. If not, continuing to be small scale is not a bad option. As long as you continue to make a difference, people will know."
One can argue that sustainability is not just an issue for food start-ups but relevant for any start-up in general. However, when it comes to food it becomes a bit more complex due to the intricate relationship between food and its consumer. As food historian, Dr. Robyn Metcalfe writes in her essay "The Coming Of the Food Bubble"-"But a food startup is different from a tech startup because of the complicated emotional relationship between humans and their food. Make the product ugly, cause it to look like it might be unsafe, neglect the relationship between food and identity: Any one of these oversights will result in certain deflation, even if the market is ready and the product technology is stunning." It is due to this intricate relationship with food that when asked about consumer response, entrepreneurs share instances where they have been told that their products remind the consumer of something their mother or grandmother used to make. Something you would rarely see with other start-ups.
This article has attempted to understand the view from both consumers and entrepreneurs.  Its other aim was to consider the issue of sustainability solely from a food perspective, which, although not the whole picture, is the side consumers are most aware of.
Revisiting a food venture seems to be a complex affair. Yes, the food and its quality are undebatable factors influencing this decision. However, with low barriers to market entry and resulting flood of options, these are no longer the only factors. Entrepreneurs have to find ways to meet not just the fast-paced lifestyles, but also the improved palates created by increased exposure to world cuisine and a heightened awareness of what one is eating.  To add to this list, when it comes to food, the child within us dominates. Quite simply, we want to be pampered by special treats, offers and reasons to eat something again.
Understanding consumer preference is a daunting task, especially with a palate this diverse. Focus groups are great at getting relevant data, but expensive and time consuming. A more reasonable alternative is getting information through timely surveys, or looking at the vast data available on social media platforms and getting insights from them. Many ventures that I talk to tell me about how they monitor repeat orders and also send out samples of new products to their consumers for feedback.  Keeping the consumer actively involved in the whole decision process seems to be a great way of ensuring they come back for more. However, there seems to be a greater attempt to keep customers glued on to a venture from a technology perspective.
These are definitely great times to be a foodie, with the chance to try out and write about many new places.  But as we mull over choices, let's remember that the small cafes which serve our favourite masala dosas and filter coffees are continuing to do so successfully even today without any of the complexities of maintaining a Facebook Page, monitoring social media likes, or creating apps. This means that instead of looking at food as a stand-alone product, we need a better understanding of its relationship with the consumer. While technology is great for bringing the food closer to the people, it is quite literally the phenomenon of "leading the horse to the water" and cannot solve all food start-up sustainability challenges. These lines by Dr. Louise Fresco, President of Wageningen University and Research Centre, Netherlands in her article "Splat goes the theory", best describe this complexity – "The on-the-vine tomatoes you consume with mozzarella and olive oil on a village square in Italy will never taste the same at home. It's a matter of psychology and gastronomy, not chemistry and biology."
Sharmila Vaidyanathan