India's artisan chocolate makers and their treats.

A pinch of red chili, some rock salt, a dash of lime. Recipe for pickle? No chocolate!
The definition of chocolate for most of us is simple- milk, cocoa, and loads of sugar.  What more can one ask for? Of course, nuts and even some coconut is allowed. There is the gooey caramel that makes for some fun "stained teeth" grinning.  But if we did see a red chili or some rock salt go into the chocolate mix, we would think that the pages of the recipe book were accidentally flipped ahead.
If you are still defining chocolate by these basic ingredients, you probably have not set foot in the world of artisan chocolates. With many "bean-to-bar" chocolate ventures and unique ingredients making their way to the product we love so much, the chocolate world seems to have been hit with a Puff of Power. You will find- probably not much sugar, definitely some spice and everything nice in these chocolates.
Here are some artisan chocolate makers raising the "bars" of Indian chocolates.
"We just try to make world class chocolate from Indian cacao, and you don't make world class chocolate by adding tonnes of sugar into it.",says David Belo co-founder  of Earth Loaf Artisan & Raw Chocolate. Founders, Belo and Angelika Anangnostou have a natural flair for flavor combinations with their extensive background as mixologists. David also retrained as an artisan baker and pastry chef. While they moved to India for a change in lifestyle, they fell in love with the cacao here. A dream for a sustainable chocolate venture that celebrates the Indian cacao with the best of local ingredients led them to create their artisan bean-to-bar chocolate company, Earth Loaf.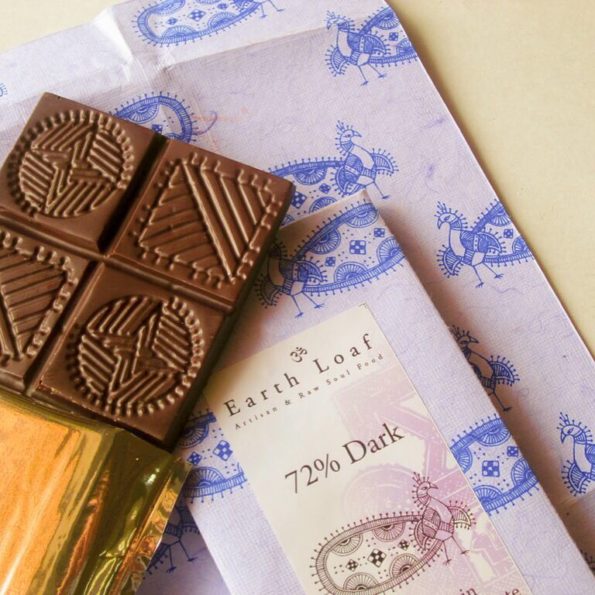 Situated in Mysore, their chocolates are handmade all the way up to the wrappers which are silk-screen printed.  "A big part of our identity is being local. Looking at the terroir or the environmental impact on the beans, we aim to highlight the uniqueness of Indian cacao."
Artisan chocolate makers raising the "bars" of Indian chocolates.
Click To Tweet
In her article The Many Benefits of Making (and Eating) Chocolate Right Where It Grows, writer Simran Sethi elaborates that while chocolate prices have increased over the years, the amount paid to farmers has remained stable. By making chocolate close to the source, this disparity in price, she explains, can be reduced.
Belo adds to this fact that working at the source also benefits the final product."When there is a lot of distance between the producer and the source, what's growing on the farm becomes just a cash crop. As a producer, you want to see the crop as a fantastic raw material which has potential and you want to realize that potential. We work closely with farmers and give them feedback right away. We are also able to work with post harvesting techniques to bring out the best flavour profile in the final product. Processes such as fermentation and drying attribute up to 50% of the final product's flavour profile. A great product begins at the source."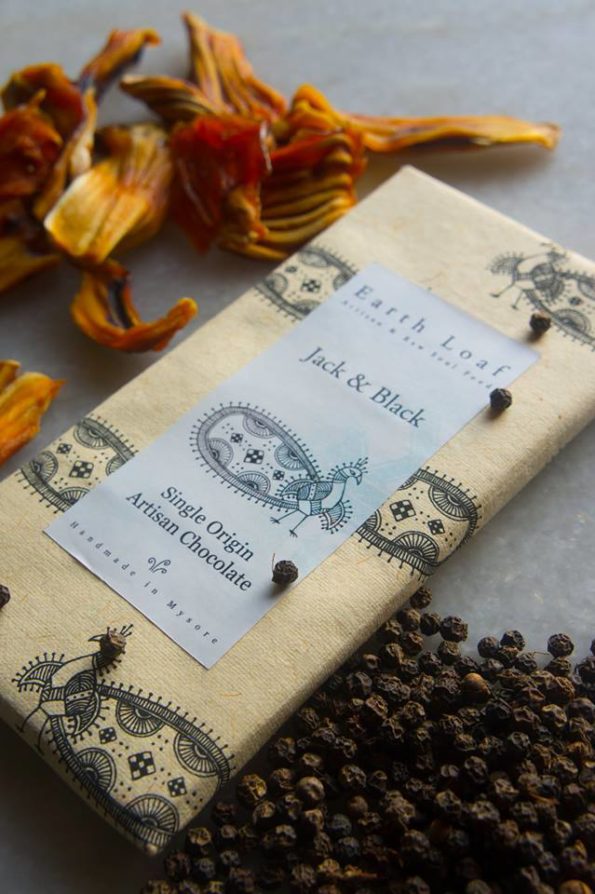 Earth Loaf's philosophy of going local stretches beyond the cacao, and into everything else that is added to their chocolate.  Gondhoraj lemon, Himalayan Fruit & Nut, Mango, Red Capsicum, Jackfruit- these are some of the ingredients that you will find in their chocolates. Apart from chocolate bars they also produce Chocolate Bon-Bons, Cacao Teas & Infusions, and Laddoos & Truffles.
A report on the Indian chocolate industry shows that while dark chocolate has the smallest market share and comes third after white and milk chocolate, it is the segment that is expected to grow the fastest. Per capita consumption of chocolate has tripled between the years 2005 and 2012, and projected estimates show that that by 2019 the chocolate industry will be worth 122 bn INR.
In Puducherry, India's French colony, Jane and Fabien Mason are making "organic, vegan, superior quality chocolate." Through their venture, Mason & Co, Jane and Fabien ensure their chocolate brings out the "superfood" in cacao. "We believe in keeping cacao as close to the natural form as possible so we can pass on these health benefits. We add minimal ingredients, and our chocolate is dark which means no milk and less sugar, "  they explain on the Mason & Co website.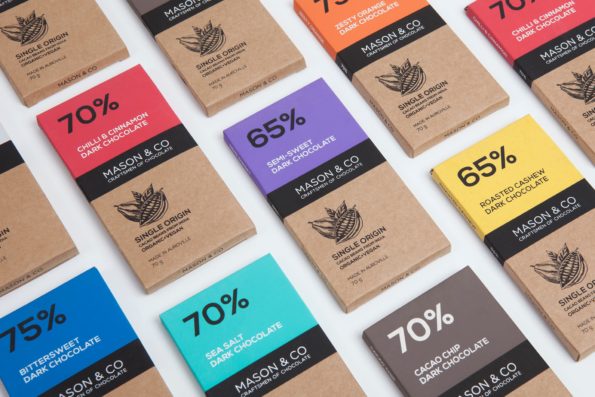 Mason & Co products include chocolates like 85% intense dark, 65% espresso dark chocolate, 75% zesty orange dark chocolate, Cacao Nibs, Teas, Powders among other flavour combinations. " The bean-to-bar movement has taken off all around the world, and it is now hitting India. It's a great thing as it increases awareness of the craft and we have certainly seen a growing interest in our products and desire for understanding them more."
Mason & Co also work with farmers to bring out the best flavour profiles and support their sustainable farming practices. "We work directly with our farming partners to improve, change and experiment with the post-harvesting processes. We buy directly from the farmers with whom we have built long term relationships.  They have the same desire towards quality and flavour that we do. We would never buy from the open market where it is often hard to get good quality cacao."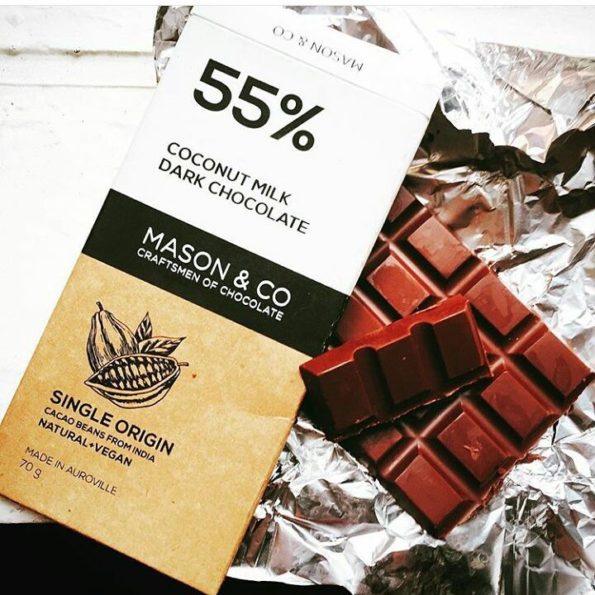 It's not just the bean-to-bar ventures, chocolate makers with an interest in bringing local ingredients onto the table are also part of this change.
For Sanjoy Solomon, founder of Bean Therapy, it was the intrigue of using chocolate as a savoury ingredient that set his entrepreneurial thoughts in motion. While working in New Zeland, Sanjoy was fascinated to see chocolate going into savoury dishes. This fascination combined with a whiff of nostalgia is what you will find in his chocolates. The first flavour he tried was a cardamom and fennel seed dark chocolate blend.  Bean Therapy has many such interesting combinations like a "55% Belgian Dark Chocolate Tutti Fruti", a "62% Cocoa Belgian Dark Chocolate Guntur Chilly", or a Karnataka origin 100% Arabica coffee blend called the "62% Cacao Belgian Dark Chocolate Watapi Coffee". Sanjoy states that when it comes to trying out these flavour combinations, it is a given that some consumers may not take to them right away. He adds that it is important to push boundaries to help consumers realise how interesting chocolate can get.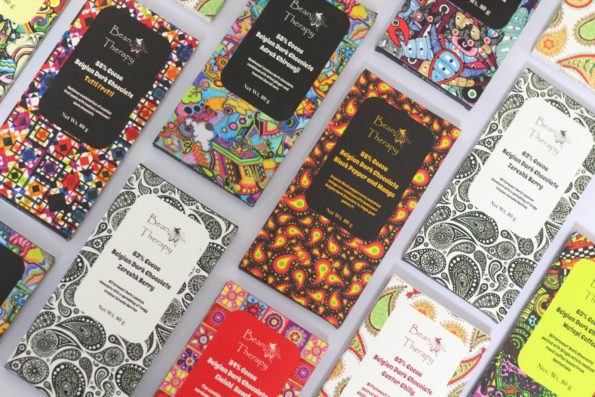 Renowned Chef Varun Inamdar's chocolate creation Barcode celebrates the "produce-identity" of Indian states. Launched in May 2016, the first volume (of 5 volumes) has chocolates like "70 percent Ecuador Dark Kinnow and Ajwain" representing Punjab, or a "54% Ghana Milk Amala, Lemon, Coriander Salt" representing Jharkhand. Tamil Nadu, Sikkim, Andhra Pradesh and Gujarat are also included in this volume.  Ensuing volumes will represent other states.
These are just a few examples of chocolate ventures that are redefining our palates. You will find many others on a similar mission- to exalt Indian chocolates to a place of its own. It looks like the future of chocolate is in good hands. As the founders of Mason & Co envision- "There will undoubtedly be a rapid growth in consumption …but hopefully we will see not just growth but also an appreciation for fine chocolate."
Similar posts which may interest you