For the love of food 🙂

The dosas look perfect. They have a slight brown tinge to them between darker brown rings, which means they are crispy and perfectly done. The sambhar has a piece of drumstick peeping out. The carrot halwa looks lovely in bright orange with bits of cashew nuts. The vada pav has the potato dumpling placed on a palette of green and red chutney within the pav and one lone chilli placed on top.
I wish I was talking about real food. I honestly do. But these are descriptions of food miniatures made by Shilpa Mitha aka Sueño Souvenir. Fair warning- they would make you crave for the real delicacy right away, so have your mobiles ready to order as you read this post. I caught up with Shilpa over the phone to talk about real and fake food and all the work that goes into making these miniatures. Meet Sueño Souvenir.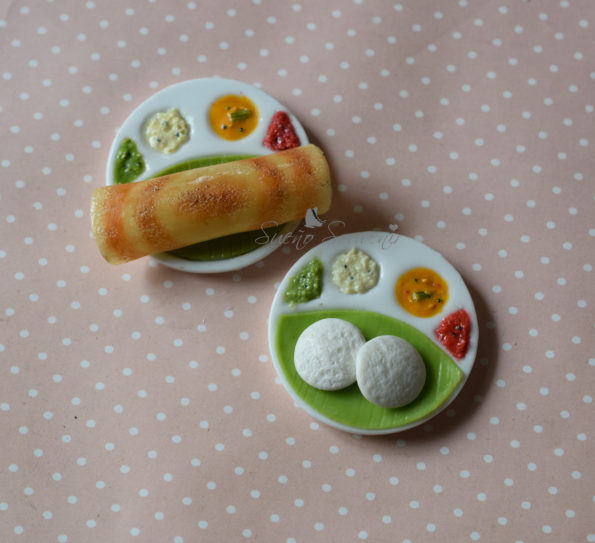 Burger earrings to Onam Sadyas
Shilpa's journey into the world of food miniatures began with a simple request to her mother about making earrings. " I just wanted to make burger shaped earrings for myself. I used to do a lot of paper quilling back then. My mom is a craft teacher and she does a lot of craft work.  I told her I wanted to make miniature burgers with the air dry clay she had.Clays are a much better medium to work with than paper, plus for earrings, clay would look better. She taught me the basics that day. I didn't even realize there was a void in the area of food miniatures when I started this.  That's what got me interested initially."
Shilpa began exploring clay modelling and also started looking into Indian dishes to replicate. On a career break at that point as a sound engineer, Shilpa says that she is grateful for the encouragement she got from her friends. "I had no plans of making this into a career. It simply started as a hobby. But my friends wanted to buy my miniatures right away. I am really grateful for them. They encouraged me right there. They also spread the word among their friends and it slowly grew from there."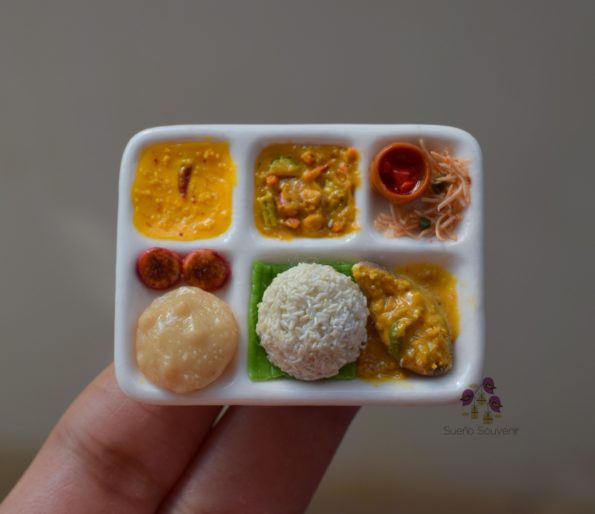 Behind The Lens
Just like trying out a new recipe, Shilpa says that the process of making these miniatures often begins with looking up recipes and making a note of the ingredients. She shares that it is important for her to visualize how the dishes look before and after they have been cooked because they need to represent the most authentic version of the food. Her attention to detail becomes evident when she talks about the popular Onam Sadya miniatures. Shilpa points out that a Sadya miniature has 17 components and each component has a whole new level of detailing in itself. She also adds that the rice for the Sadya model is rolled and coloured differently to represent the Kerala rice. Shilpa makes a South Indian meal spread miniature on banana leaves where the rice and components are completely different.
The process of making these miniatures is often taxing, and Shilpa has to take breaks from time to time because of the stress this nature of work inflicts on her hands. With increasing number of orders now, Shilpa gets help from her mother and cousin in mixing colours when needed. But when it comes to the food, she prefers to be the only chef in the kitchen.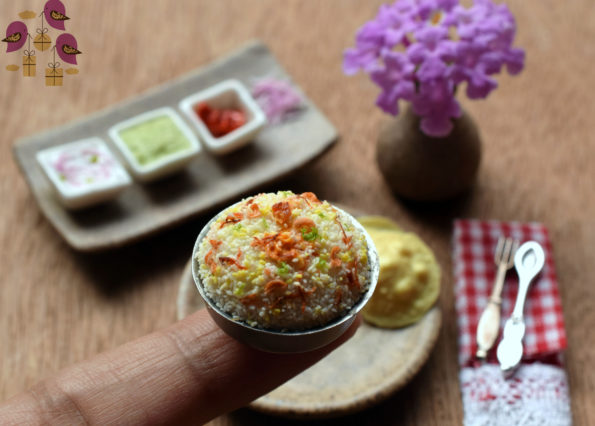 For The Love of Food
Looking back at her journey from April 2011 when she first made herself earrings, Shilpa says her growth has been slow and steady, just the way it should be. She was recently featured on Atlas Obscura and interviewed by Sun TV as well. Her Instagram page has more than 7000 followers, and every post receives somewhere between 500 and 3000 likes. While all her miniatures are showered with praise, looks like the dosa tops the list of favourites for most customers.  "Have you seen my real dosa?"– Shilpa asks not containing her laugh. And if you are following her on social media you will find the picture of a failed attempt at the real thing. "In my defence, it was the new tava." Umm… Ok, we will take her word for it.
Food miniatures you wish were real. Meet Sueño Souvenir
Click To Tweet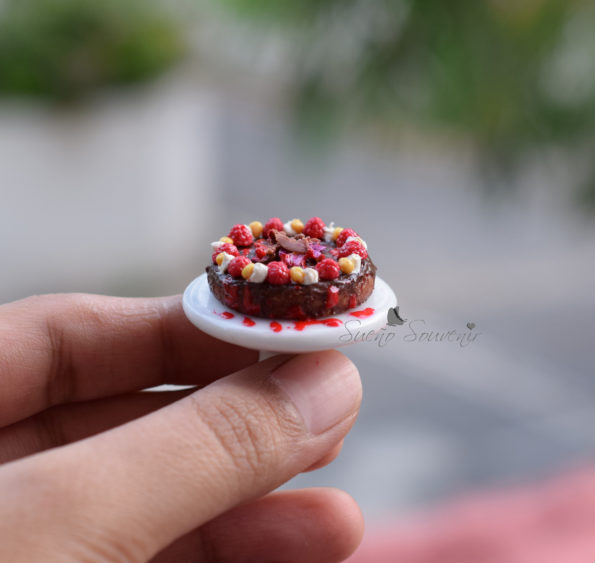 Switching to a more serious tone Shilpa talks about fame and the perils of a creative pursuit. "Its taken me a long time to get to where I am today. When I started with clay modelling, I had no one to compare myself to, which was a good thing. My frame of reference is the real food, and I keep working towards that. Even today when I mix colours or start making the models, I am worried about the thickness, the appearance, the resemblance. It is a lot of work. When I started this as a hobby, I made a few hundred rupees some months, and some months I made nothing. If I had looked at the financial aspect, I would have never come this far. I would have given up a long time ago." Her advice to fellow artists and entrepreneurs is similar. "Don't do something expecting financial gains and recognition right away. Do it because you are passionate about the work."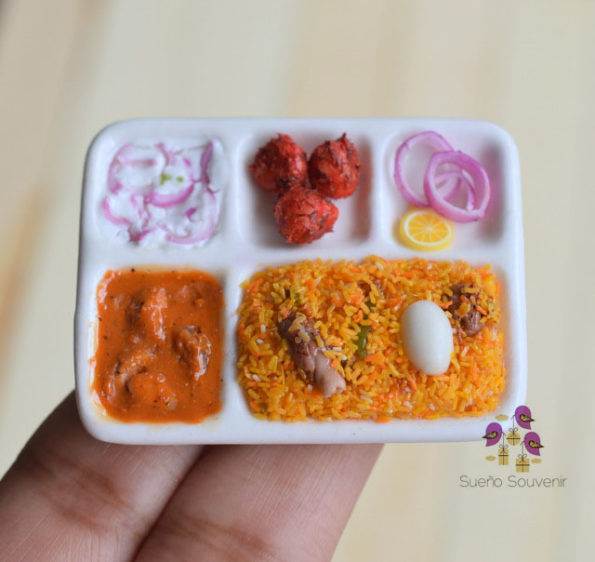 Sueño Souvenir's menu includes your regular breakfast options like dosa, idli appams. She also serves dhoklas, chole bhathures, naan and butter chicken among other specials. Visit her Instagram page for the complete menu and the price details.
You may also like