A Toronto Based app which provides an innovative solution to food waste.

In July 2016 Josh Walters was travelling with some friends when they stopped for pizza. As they were about to leave, the restaurant owner offered them leftover pizza which he would otherwise discard. For most of us, an incident of this nature would simply become a part of our narrative of the whole trip. Remember the time we got some delicious free pizza? But for Josh, it was an epiphany which lead him to create an app that does not only help reduce food waste but also provides a model to make the process beneficial for restaurateurs, consumers and the community. Meet the Feedback App.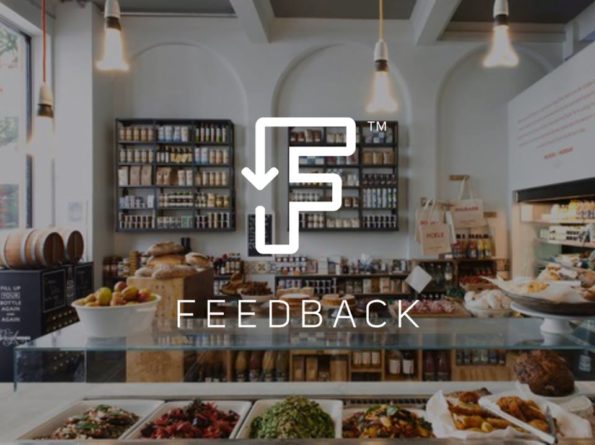 The App
Founded by first cousins, Josh and Ben Walters, Feedback works with more than 150 restaurants in Toronto, Canada, offering time-specific promotions to combat the issue of food waste in the restaurant sector. "When the restaurant owner offered us leftover pizza, I realized that this must happen at all sorts of restaurants, every night across the world. It sort of sparked the idea, that if there was a way to consolidate these restaurants and the food that they were going to throw out we could provide options for consumers to purchase that food at a steep discount. Not only do we reduce waste but everyone is benefiting. The very next day I picked up the phone, and I gave my cousin Ben a call. Since then Feedback has evolved and changed a little bit, but that's still our core business model," said Josh over a Skype call as we talked about mission Feedback.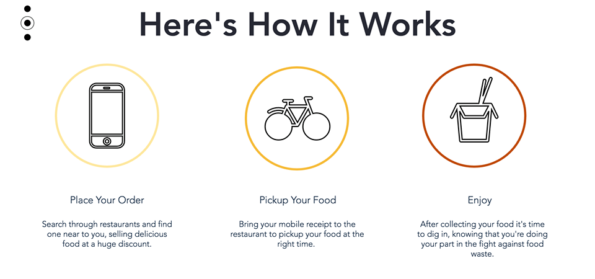 The app provides discounts anywhere between 20-70% on perfectly good food. While Feedback started with offers on the end of day food, they are now providing time and quantity specific promotional offers to address the lull hours in restaurants. " Dynamic pricing is not a new idea. We see it in the travel industry all the time. We wanted to take that approach and apply it to the restaurant industry which has predictable peaks and valleys in demand, yet the price remains static. We switched from end of day food to off-peak food, because restaurant owners saw the platform as a mechanism to promote time specific and quantity specific deals. Restaurants prepare ingredients anticipating a certain crowd. But if  no one shows up during lulls, the ingredients aren't being used. That also constitutes as waste. If we can reduce the price to drive customers during those specific hours, restaurants are willing to provide significant discounts because this way the place stays busy," he explains.
The Impact
Feedback also matches purchases through the app with donations to Second Harvest– Canada's largest food rescue organization. Josh shares that the app helps users track the number of meals they have rescued from landfills and the amount of money in dollars thus saved. It also shows the users progress towards the next meal which will be donated on their behalf. "When you notice the food waste problem, you cannot ignore the hunger problem because they are so intertwined. There is a tonne of food that is going to waste, yet people don't have access to healthy food every day. Looking at both sides of the issue, we really wanted to create something that can help people who are not getting quality food. Which is why we created an initiative to match purchases through the app with donations to organizations making a difference." Feedback also collaborates with Parkdale Community Foodbank and Feed it Forward.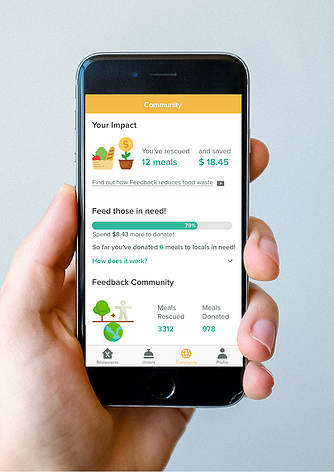 Discounts that help more than just our wallets. Meet @app_feedback
Click To Tweet
The Incentive
When it comes to surplus, the most common approach evidenced is redistribution. However as food activists have pointed out, this is not really a permanent solution and does not change much of the situation. A platform like Feedback provides a more practical solution to the issue of waste. One of the core values of this initiative is what they call as a "Win, Win, Win- Restaurant wins, consumer wins, community wins." I asked Josh if incentivizing the process is the way to move forward. "A lot of people like the idea of sustainability but cannot act on it for various reasons like inconvenience or expense. We hope what we are trying to do, can make acting in this manner more widespread. We have two main consumer segments that enjoy using the app. We have the price conscious diner and the environmentally conscious diner. People may start using the app for different initial ideas, but by giving them an opportunity to track the impact they are making in terms of waste rescue and food donation, our hope is that they will continue to use it for the social aspect."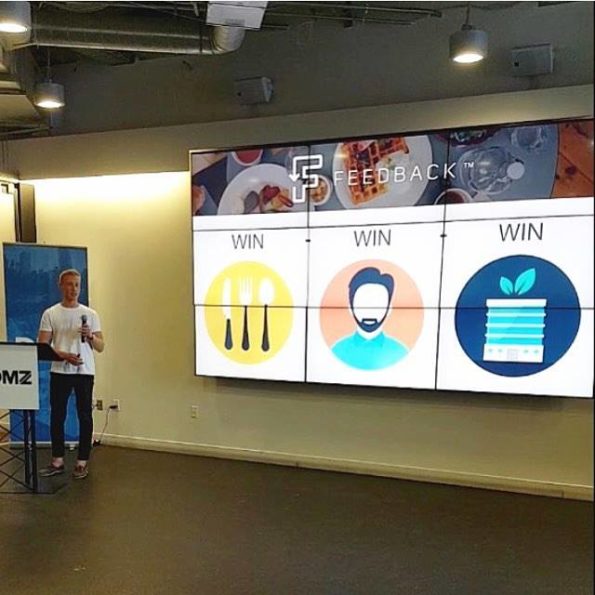 In their end of the year review for 2017, Feedback co-founder Ben Walters shared that they had achieved a "100+ restaurant partners, 10,000 + app downloads, 1500 + meals donated to Second Harvest and reduced over 1500 lbs of food waste". When I spoke to Josh in January, he added that 50 more restaurants had joined Feedback in their mission. This fact becomes even more commendable considering that the app went live just a few months before in September 2017. Looks like this team is spearheaded in the right direction to fight food waste and create a better food system. Who knew discounts could have an impact beyond our wallets?
For more information visit –https://www.feedbackapp.ca/
You may also like.